Description
Trench Coat Stylish Slim Organza Belted Women Trench Coat Discount Online Shopping – discount Trench Coat online shopping
When will your Trench Coat order arrive?
Step 1
Confirm payment
0 - 3 business days
Step 2
Process order
1 - 3 business days
Step 3
Package order
2 -10 business days (depending on stock availability or custom-made items)
Step 4
Shipping
Airmail
10 - 20 business days
EMS
5 - 9 business days
Total
Airmail
13 - 36 business days
EMS
8 - 25 business days
For holiday season orders, there may be a delay of 2-4 weeks.
Tips : If you need this item urgently or if you wish to order in bulk, kindly contact us before ordering.
Specifications:
Material: Chemical Fiber
Brand: Other Brand
Made in Asia
This Women Trench Coat make you warm and protect you more safe
The outdoor Women Trench Coat is good breathability, strong elasticity and soft tactility
The belted Women Trench Coat is fashionable and can match long sleeve T shirt and likewise in
Elastic lamp hem design belted trench coat looks lovely and keeps the wind from going in and keeps you warm in the a little bit cold days
It is a perfect workmanship outdoor apparel and durable
Made of high material, comfortable to wear and touch
Stay at the forefront of style with this fine detail and fashion design belted trench coat
The lining of the belted trench coat is made of anti-static material for your comfortable wear
Wholesale Trench Coat at Dailyshop.com, get best price
Size in Detail:

| | | | | |
| --- | --- | --- | --- | --- |
| Size(cm) | Total Length | Bust | Sleeve Length | Height |
| S | 90 | 90 | 56 | 155 |
| M | 92 | 94 | 57 | 160 |
| L | 94 | 98 | 58 | 165 |
NOTE:
The size detail bases on "Help/Buying Guide/Conversion Reference"
These dimensions are for reference only. Specific dimension varies from person to person
Details: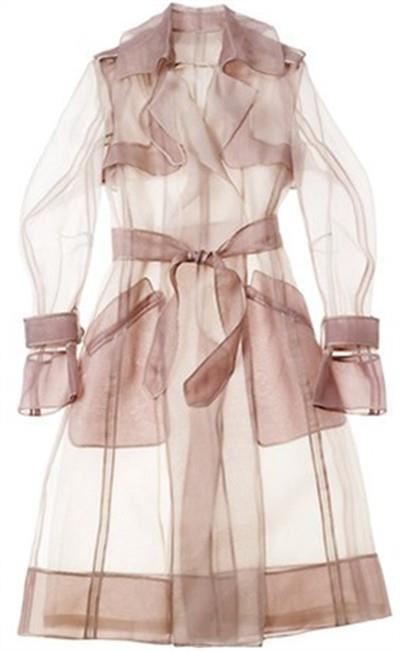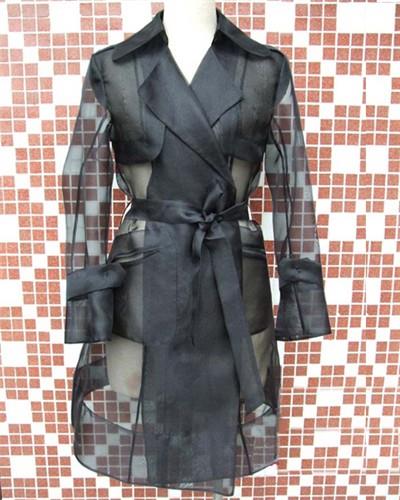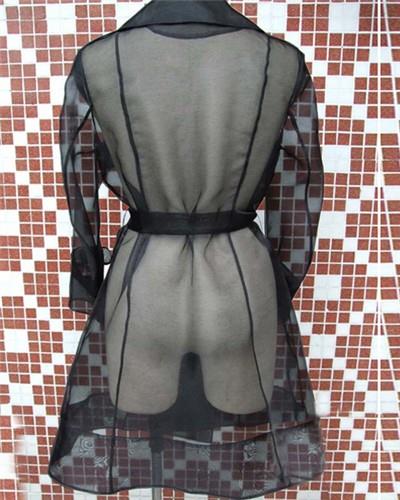 A must have popular choice for the women. Belted design is stylish and innovative. You will love it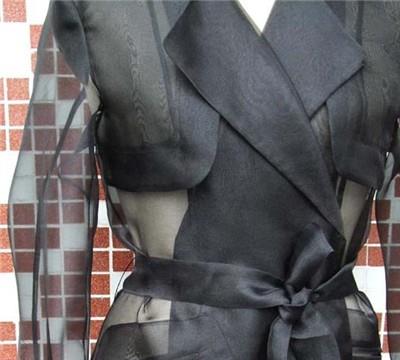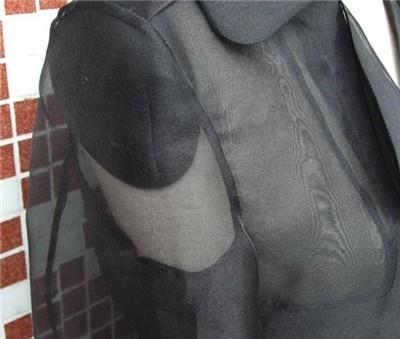 This ladies trench coat is made of high quality material that ensures durability. Best choice for you
How to Dress Casual for Ladies:
Wear jeans with a tank, t-shirt or halter and strappy sandals. Jeans are the ultimate casual piece that can be dressed up or dressed down depending on your mood. Pair jeans with almost any type of top for an effortless casual look. You can wear sandals that are flat or with a little bit of a heel, depending on your taste
Wear cotton capris with a bright-colored tank or feminine blouse. Capris are basically like long shorts that taper at the knees. They come in all types of fabrics, but cotton gives them a casual look and feel. Since they're short, they're usually classified as casual wear and often worn to informal events like picnics or shopping trips. Pair them with a colorful tank to make a simple, yet cute summer outfit
Wear thick corduroy pants with a cotton sweater and boots. This is a casual style that you can wear in colder weather. Corduroy pants are also considered casual wear like jeans, but they provide extra warmth especially in winter months. If you live in an area where it snows or rains often, it's best to wear high boots to keep moisture from seeping into your feet. Accessorize with knit gloves and hat in very cold weather
Wear a colorful cotton dress with a pair of flip-flops. Pairing a dress with flip-flops automatically gives it a casual vibe. Cotton dresses, whether short or long, also invoke a no-nonsense, casual feel. This is the ideal outfit for a beach party, a day at the park or even just for running errands
Wear opaque tights or leggings with a long sweater dress and flat or heeled boots. Sweater dresses are casual and warm, but still stylish. Tights and leggings will keep your legs warm while allowing you to wear skirts and dresses. Boots are definitely the footwear of choice in colder weather. Toss on a pea coat or long trench coat during extremely windy or wet weather conditions
Wear an A-line skirt with a simple cotton tank or silk blouse, and wedges or espadrilles. A-line skirts are generally more informal than pencil skirts, which are often worn in a work setting. Of course, material and fabric also play a huge role in making a piece of clothing casual or formal. For example, if you wore a denim A-line skirt, it would be extremely easy to pull off the casual look as opposed to wearing a silk or tweed A-line skirt. Wedges and espadrilles are traditionally informal footwear typically worn to parks and beaches
Wear a long-sleeved turtleneck with dark jeans and fur-trimmed boots. Dark jeans are usually thicker than regular blue jeans, and better to wear in cold weather when clothes are more likely to become muddy and dirty. Fur-lined boots like Uggs will keep your feet extremely warm in the fall and winter. Accessorize with a thick scarf and belted coat for extra warmth
Wear denim or khaki shorts with a regular cotton t-shirt and ballet flats or sneakers. This is the ultimate casual outfit for a trip to the mall or similar outing. Flat shoes like slippers or sneakers are generally considered the epitome of casual footwear because they're extremely comfortable. Though shorts can sometimes look dressy, most of the time they're relegated to informal activities. For example, you'd never consider wearing shorts to a wedding or other formal gathering
Package Included:
Stock and availability shown on this site is for your reference only. While we strive to provide the most accurate and timely stock and availability information, this information may become out-dated or may change between the time you added an item to cart and the time your order is processed. Prices are current at time of posting but we reserve the right to change prices at any time without notice
Best Trench Coat bestseller include Trench Coat Stylish Slim Organza Belted Women Trench Coat Discount Online Shopping online shopping with worldwide shipping.