Description
Fur Coat Solid Downy Faux Fur Hooded Long Sleeve Women Coat Discount Online Shopping – discount Fur Coat online shopping
When will your Fur Coat order arrive?
Step 1
Confirm payment
0 - 3 business days
Step 2
Process order
1 - 3 business days
Step 3
Package order
2 -10 business days (depending on stock availability or custom-made items)
Step 4
Shipping
Airmail
10 - 20 business days
EMS
5 - 9 business days
Total
Airmail
13 - 36 business days
EMS
8 - 25 business days
For holiday season orders, there may be a delay of 2-4 weeks.
Tips : If you need this item urgently or if you wish to order in bulk, kindly contact us before ordering.
Features:
Material: Fake Fur
Pattern: Hooded
Season: Autumn & Winter
Specifications:

The fashion women coat can match with most of your clothes
It is a must-have to keep warm and in a good mood
The women coat can make you stay in the forefront of style
It can keep you warm and looking fashion forward and give you a super charming looking
Comfortable touching, assured buying and happy everyday
Size in Detail:


ClothType
Size
Clothes Length
Bust
Sleeve Length
Shoulder Width
Color
cm
inch
cm
inch
cm
inch
cm
inch
/
L
58
22.62
46
17.94
58
22.62
37
14.43
N/A
/
M
56
21.84
44
17.16
57
22.23
36
14.04
N/A

NOTE:

Measured size refers to the followed measurement image
Because of measuring by hands,errors must have been existed, controlled from 1 to 5 cm
These dimensions are for reference only; specific dimension varies from person to person
How to Measure: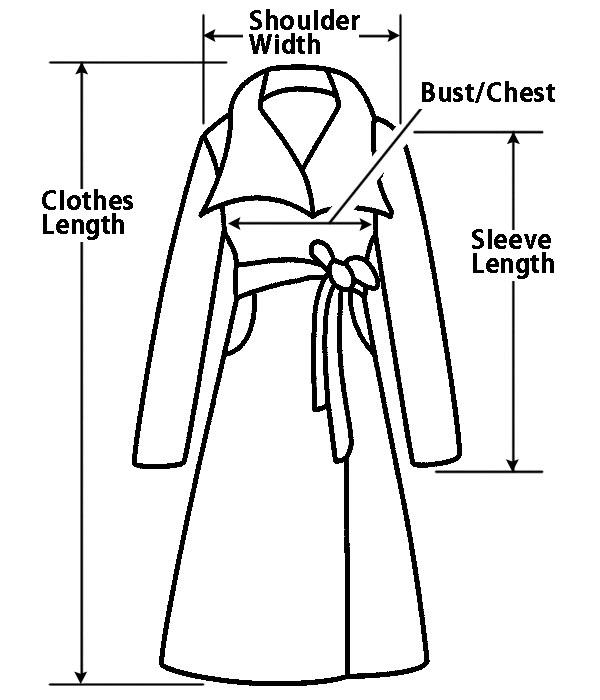 Details: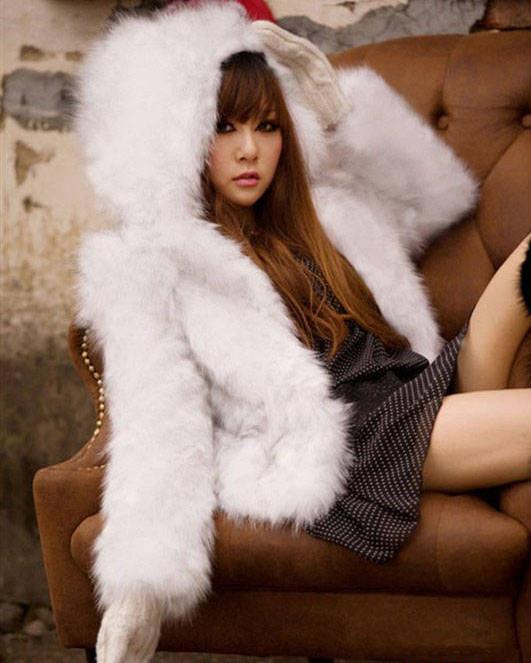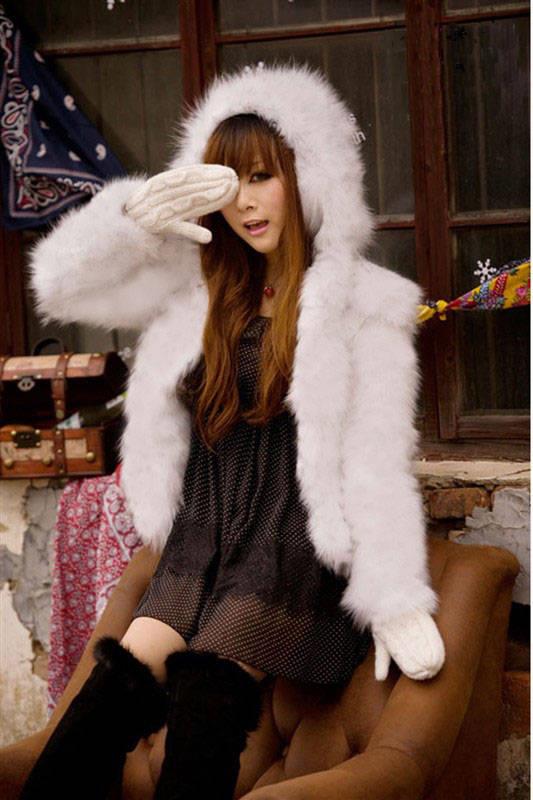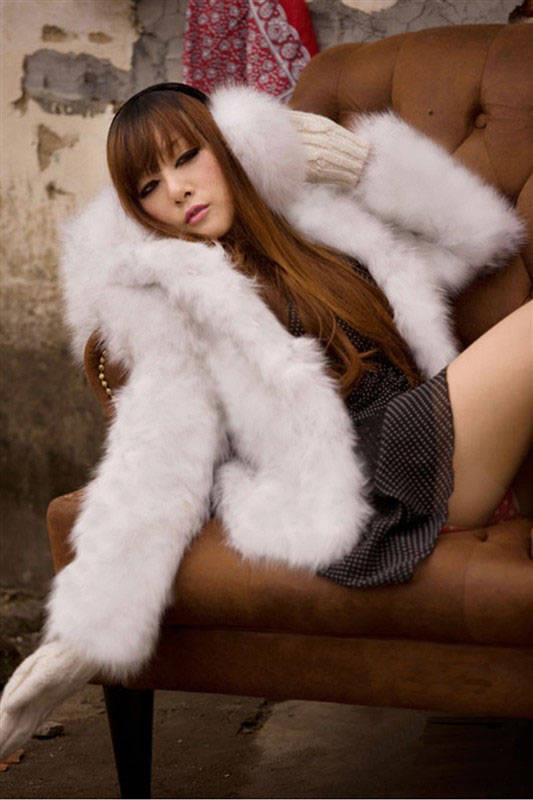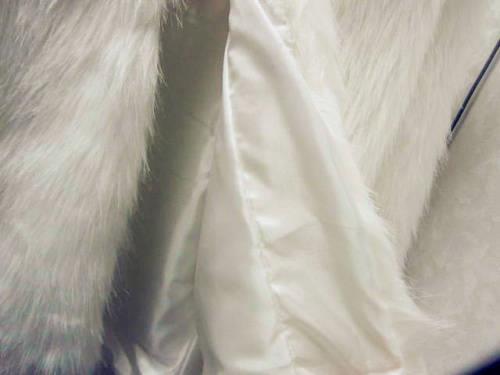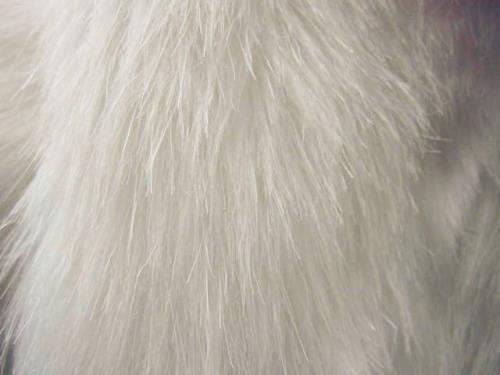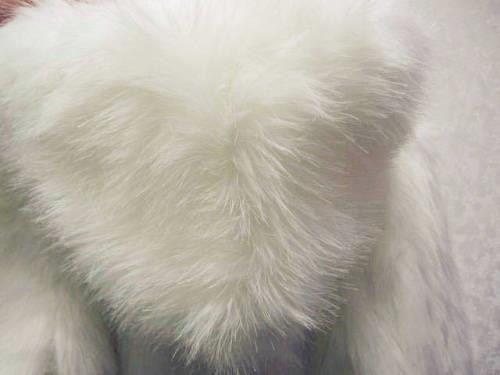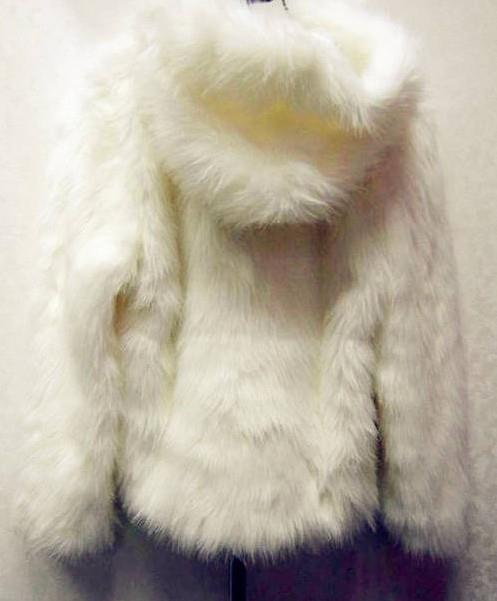 How to Clean Fake Fur

Frequently clean fake fur items to remove grime. Children and adults enjoy the soft, fluffy texture and warmth of faux fur. Clothing, shoes, furniture, bedding and stuffed toys are a few items commonly composed of faux fur. Since faux fur is plush and extremely porous, it can become embedded with dust, dirt, food crumbs and grime. Dirty faux fur items are unattractive and uncomfortable to wear or touch. Because fake fur can be easily damaged, certain techniques and supplies are recommended to clean it
Instructions
Brush the faux fur gently with a soft brush to remove loose dirt and grime particles. Try not to tangle the fur as you brush it
Dampen a terry cloth with water. Wring out the excess water from the cloth so that it is only slightly moist
Rub the damp cloth lightly over the fake fur to wipe off surface dirt and dust. Inspect the fur for remaining dirt, grime or stains
Mix 1 tbsp. of liquid laundry detergent with 1 cup of water in a plastic bowl, if the fur remains dirty. Dampen a cotton swab in the solution
Apply the damp cotton swab to an inconspicuous spot on the item to test for discoloration. Allow the solution to dry on the fake fur
Inspect the fake fur for discoloration or other damage. If the fake fur is not damaged or discolored, dampen a sponge in the solution
Wring out the sponge to remove excess solution. Blot the entire surface of the fake fur with the sponge. Do not soak the fur with the solution
Allow the solution to dry on the fur. Once the solution is dry, gently brush the fur with the soft brush to remove the soap residue
Package Included:
Stock and availability shown on this site is for your reference only. While we strive to provide the most accurate and timely stock and availability information, this information may become out-dated or may change between the time you added an item to cart and the time your order is processed. Prices are current at time of posting but we reserve the right to change prices at any time without notice
Best Fur Coat bestseller include Fur Coat Solid Downy Faux Fur Hooded Long Sleeve Women Coat Discount Online Shopping online shopping with worldwide shipping.